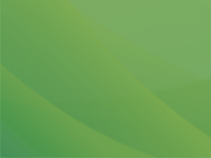 Essential Legal Framework

Introduction to Virtual Production
NEW DATE: May 9, 2023, online
Virtual production, one of the most important developments in filmmaking of the last years, is becoming a vital asset to the audiovisual industry. Not only large Hollywood productions make use of this new technology, but also small scale or even short film productions see its immense possibilities.
This comprehensive online seminar introduces audiovisual professionals to the different kinds of virtual production, the basics of how to run a virtual production and when and where the technology presents a key asset to state-of-the-art content production.

The seminar will not only help participants understand its possibilities and provide an overview of helpful tools but will also touch upon the challenges that can arise while implementing virtual production.

* This online seminar is made possible thanks to the continuous funding by the Creative Europe - MEDIA program.
| | |
| --- | --- |
| Location | Online via Zoom |
| Date | NEW DATE: May 9, 2023 |
| Time | 14:00 - 18:00 (CEST) |
| Target Group | Industry professionals from all sectors |
| Language | English |
| Scholarships | Scholarships available (see below) |
Introduction to Virtual Production
Achtung! Dieses Produkt ist eine Sonderanfertigung und vom Umtausch ausgeschlossen!
Achtung! Dieses Produkt ist nicht erhältlich!
Diese/s Konfiguration/Produkt ist nur auf Anfrage erhältlich!
Stowaway © Wild Bunch Germany
Case Study "Stowaway"
Stowaway is a US-German Sci-Fi Production directed by Joe Penna, which premiered on Netflix in 2021. The film stars Anna Kendrick, Daniel Dae Kim, Shamier Anderson, and Toni Collette. Many of the scenes playing in the space were developed and pre-visualized in the preparation phase. Jannicke Mikkelsen, who was the virtual cinematographer on the project, will talk about her role in the film and how virtual production supported the pre-visualization and preparation for the shooting of Stowaway.
Jannicke Mikkelsen is a cinematographer specialized in fringe-technology, creating virtual production & next-gen tech for movies shot in remote & hazardous environments such as the arctic, ocean, aviation, and space. Her work spans virtual production, remote production, virtual cinematography, live-stream, 3D stereography, virtual reality (VR), augmented reality (AR), Brain-Computer Interface (BCI), & immersive.
Camille © Kathryn Brillhart
Case Study "Camille"
Set in the American Romantic Period of 1916, director Kathryn Brillhart shows what seems to be a normal day on a farm but is upended by an incoming dry thunderstorm that ignites a wildfire. The story explores themes of perseverance, survival, and surrender to fate as Camille and her farmhand try to escape the forces of nature beyond their control.

Kathryn Brillhart is a Cinematographer, Director, and Producer who leverages volumetric capture, visualization techniques, and supervising visual effects to enhance projects. For the past decade, she has helped to redefine best practices and standards in virtual production.

The short film Camille was created with the intent to share learnings with other filmmakers. Taking it as an example, Kathryn Brillhart demonstrates LED virtual production and details on how to engage with the technology, artists, and technicians that specialize in these workflows. Kathryn will explore ways to create naturalistic images and verité camera work using LED volumes and prove that it is possible to capture supporting visual effects in-camera that add value to a project, even on an independent budget.

A number of mostly partial scholarships is available for nationals of the following countries thanks to our Creative Europe - MEDIA funding: Bulgaria, Croatia, Cyprus, Czech Republic, Estonia, Greece, Hungary, Latvia, Lithuania, Luxembourg, Malta, Poland, Portugal, Romania, Slovakia and Slovenia.

Participants from countries that are not part of European Union's MEDIA initiative may still be viable for a scholarship depending on their participation in the MEDIA strand. These countries include: Albania, Bosnia and Herzegovina, Georgia, Iceland, Lichtenstein, Montenegro, North Macedonia, Republic of Serbia and Ukraine.
Please register here to apply for a scholarship until May 2. Please do not book the online seminar when applying for a scholarship.
If you are experiencing financial hardship, please get in touch to discuss potential options with us.
We encourage all applicants to seek financial support with their national/regional funding bodies.