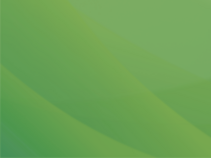 Greening the Industry
September 19, 2023, online
Over the last few years, sustainability has evolved into more than just a buzzword. Audiovisual professionals nowadays are very aware of the impact their work has on the environment but often lack the knowledge or tools to improve and implement more sustainable methods without risking economic success.
This compact online seminar will offer them helpful strategies and tools to make their productions more environmentally friendly across all departments and will show that sustainability and economic success do not have to be mutually exclusive.

| | |
| --- | --- |
| Location | Online via ZOOM |
| Date | September 19, 2023 |
| Time | 14:00-18:00 (CEST) |
| Language | English |
| Scholarships | Available, see below |
Achtung! Dieses Produkt ist eine Sonderanfertigung und vom Umtausch ausgeschlossen!
Achtung! Dieses Produkt ist nicht erhältlich!
Diese/s Konfiguration/Produkt ist nur auf Anfrage erhältlich!
Further Experts will be Announced Shortly
PROGRAM SCHEDULE in 2022 was
Case STudies in 2022 were
Case Studies "The Moths" and "Lipstick on the Glass"
It does not matter whether you operate a micro-budget or run a production for several million euros. The introduction of sustainable film production solutions is always possible and should be a priority given the progressive degradation of nature and the impending climate disaster.

During the case study, we will work on the micro-budget film of the European Film Award nominee Piotr Stasik - "The Moths", developed at the Biennale College Cinema in Venice. We will discuss practical solutions for green production, from working on the script, through choosing a location, to post-production. Everything under the slogan "Go green without money".
The second film we will tell you about will be the large international co-production "Lipstick on the Glass" dir. Kuba Czekaj. Here we will focus mainly on the method of communication of green production both in the production crew and outside for marketing and distribution purposes. We will tell you how to manage resources and what is the best way to allocate funds so that green production is not only not more expensive than conventional, but also reduces its costs.
Finally, we will look at ways to offset film production because even sustainable production leaves a carbon footprint.
A limited number of mostly partial scholarships is available for nationals of the following countries thanks to our Creative Europe - MEDIA funding: Bulgaria, Croatia, Cyprus, Czech Republic, Estonia, Greece, Hungary, Latvia, Lithuania, Luxembourg, Malta, Poland, Portugal, Romania, Slovakia and Slovenia.

Participants from countries that are not part of European Union's MEDIA initiative may still be viable for a scholarship depending on their participation in the MEDIA strand. These countries include: Albania, Bosnia and Herzegovina, Georgia, Iceland, Lichtenstein, Montenegro, North Macedonia, Republic of Serbia and Ukraine.
Please register here to apply for a scholarship until September 11. Please do not book the online seminar when applying for a scholarship.
We encourage all applicants to seek financial support with their national/regional funding bodies.