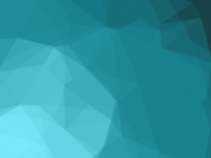 +++ NEW career enhancing programme for female producers +++

SERIES' WOMEN
April - September 2021


                        +++NEW programme +++

SERIES' WOMEN is the first career enhancement programme for female producers in the European drama series industry.
The programme's holistic approach offers excellent training in visibility and leadership, fosters access to industry markets and supports the building of professional networks. The broad variety of the programme elements paves the way for a significant increase in industry exposure and business opportunities for the producers and their projects.
SERIES' WOMEN combines curated mentoring and coaching with state-of-the-art training opportunities and offers direct access to decision makers and top industry players as well as exclusive pitching and networking opportunities at Series Mania Forum 2021.
By supporting selected female producers directly and boosting individual careers, SERIES' WOMEN sets off to increase the visibility of female producers and female-driven projects and strives to tackle underrepresentation in the industry in the general.
| | |
| --- | --- |
| Application Deadline | February 1, 2021 |
| Date | April - September 2021 |
| Location | online |
| Format | Live training, 1:1 mentoring & coaching, online courses, networking, pitching, market attendance |
| Target Group | Female producers of European drama series |
| Language | English |
| Participant fee | 490,00 - 3.500,00 EUR (details below) |
| Finance Options | available (details below) |
| Scholarships | available (details below) |
Achtung! Dieses Produkt ist eine Sonderanfertigung und vom Umtausch ausgeschlossen!
Achtung! Dieses Produkt ist nicht erhältlich!
Diese/s Konfiguration/Produkt ist nur auf Anfrage erhältlich!
How will you benefit from participating in SERIES' WOMEN?
Develop specific skills to advance your career, grow success and build resilience
Participate in two online workshops, led by experienced business coaches
Access a selection of EPI's innovative online courses on topics like negotiation, networking, pitching, et. al.
Take advantage of exclusive networking opportunities within the group of fellow selected producers
Get curated 1:1 project feedback and career mentoring by a designated senior industry professional
Receive curated 1:1 pitching coaching by a designated and experienced pitching expert
Partake as a full delegate in Series Mania Forum 2021, one of the most crucial industry markets for drama series
Get access to top industry professionals from across Europe and the US
Join additional networking occasions at other important industry markets (subject to current restrictions)
Content and programme elements
The application deadline for SERIES' WOMEN has passed on February 1, 2021.

Formal application requirements:
Female producers with a proven track record in the audiovisual industry
At least one long running or limited drama series project in development attached (up to 3 projects)
Please note applications cannot be saved mid-process or changed after submission
Further information on the application and the selection process:

+ show more
Application evaluation criteria:
The level of industry experience of the producer applying
The producer's motivation and reasons to be selected
The creative and commercial merits of the project(s)
Selection process:
Applications will be reviewed by a designated committee which may include the programme's partners
All applicants will be informed about the status of their application in due time
If selected, information may be taken from the application form for publishing in print materials or in press releases (where stated and subject to the selected producer's revisions).
Application information to be submitted:
Personal and Contact Information
Professional or Employment Information (incl. a professional biography, max. 1200 characters ~200 words)
Your Motivation to Apply

Letter of motivation // Questions to address: Why is this programme important for you and your career at this moment in time? Why should we select you? What are your professional goals for the next ten years? (max. 1000 characters)
Ideal mentor(s) (up to 3 names and explanations)

Financing | Scholarships (incl. a letter of motivation, max. 1000 characters)
Main Credits on Realized Projects (min.1, max. 3)

Original title, international title, format, genre
Year of release, your position (as credited)
Project IMDb / website, project trailer
Festivals / name, year, awards (if any)

Project(s) you are bringing to SERIES' WOMEN (drama series or limited drama series; min. 1, max. 3)

Original title, international title, format, genre
Your position / role in the project
Logline (max. 500 characters, ~ 75 words)
Synopsis (max. 1800 characters, ~ 270 words)
Based on, shooting language, shooting location(s), shooting start, development stage

Total budget (EUR), budget per episode (EUR); Number of episodes
Project website/ URL, project trailer
Elements seeking (financing, location, post, talent, etc.) (max. 250 characters, ~ 40 words)
Confirmed Financing (financier, amount)
Attached talent and key team members (name, role in project, IMDb link / website, bio)
Information to be submitted (pdf)
participation fees and financing options
Participation fees & financing options
The regular participation fee is 3.500,00 EUR. Various discounts and scholarships are available (see below).
We offer financing consultancy and financing plans to help producers enable their participation. Please contact Dina Rubanovitš for further information. We encourage all applicants to seek financial support with their national/regional funding bodies.

discounts AND Scholarships
Discounts and scholarships
Partner scholarships
Thanks to the support of our industry partners, we are pleased to offer reduced participation fees to selected producers based in the following regions:
Austria (supported by ProPro): two seats à 490 EUR (further scholarships may be available)

Belgium (supported by VAF, CFWB, Wallimage & ScreenBrussels): two seats à 490 EUR

Switzerland (supported by FOCAL): two seats à 490 EUR

EPI scholarships
We are pleased to offer a selected amount of partial scholarships to producers who have difficulty covering the participation costs on their own. The scholarships will be awarded primarily to applicants who are able to verify having explored other financing options.
Please note scholarships and discounts are non-combinable.
We at WIFTI are working hard to achieve gender balance in the industry through the three pillars connection, knowledge and visibility. EPI's new initiative SERIES' WOMEN very much aligns with our goals and how we strive to achieve them. With their extensive experience in setting up high-quality training programmes for the industry and their unique understanding of the industry's needs, the EPI is best equipped to set up an initiative that will help promising female producers take the next step in their careers. WIFTI is thrilled to support SERIES' WOMEN.

Helene Granqvist, President, Women in Film and Television International