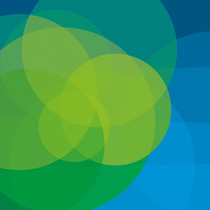 Essential Legal Framework
The Art of Negotiating Agreements for the Media Industry
June 9 - 11, 2017
Good agreements are essential for the success of film productions and other media projects. Fortunately, the drafting and negotiating of agreements can be trained.
Train the art of negotiation 

Understand agreements 

Benefit from international key professionals

Learn from lectures and practical exercises


| | |
| --- | --- |
| Date | June 9 - 11, 2017 (excl. travel days) |
| Location | Berlin |
| Language | English |
| Certificate | Yes |
| Participant fee | 1.290 EUR Participation Fee (incl. hotel & meals) |
The Art of Negotiating Agreements for the Media Industry
Put a question
1,290.00 EUR
(incl. 0% VAT)
inkl. Mwst.
Not available
Achtung! Dieses Produkt ist eine Sonderanfertigung und vom Umtausch ausgeschlossen!
Achtung! Dieses Produkt ist nicht erhältlich!
Diese/s Konfiguration/Produkt ist nur auf Anfrage erhältlich!
Put a question
1,290.00 EUR
(incl. 0% VAT)
inkl. Mwst.
Not available
This workshop aimed at enabling professionals to handle an agreement like a good script: with passion and a deep understanding of its structures and mechanisms. Participants learned the psychological dynamics involved in any negotiation and gain knowledge on how to best protect their interests.
Essential elements of agreements in the production and exploitation of motion pictures (screenwriter, director, co-production, distribution)

The psychology of negotiation

Negotiation techniques: Neuro-Linguistic Programming (NLP), The Harvard Method, and others

Resolving conflicts

Tricks in negotiations

The training included excellent networking opportunities - during the seminar as well as at our social evening programme.
Participants:
Benefited from an active group of participants and industry experts from different disciplines

Established valuable and long-lasting business contacts with media professionals from all over Europe

What former participants say
This seminar will make you a better negotiator! A highly professional set-up, excellent experts and engaged colleagues. And most surprising: Germans can actually be entertaining and funny teachers!

Hans Rossiné, NRK, Norway

A very enjoyable, insightful course which will help you with everything from negotiating deals to day to day interaction.

John Wallace, Black Sheep Productions, Ireland

This seminar really teaches you that negotiating is an art, giving you techniques and innovative thinking tools to improve future negotiating. All done in a funny atmosphere, very positive thinking, with great professionals and with details on agreements: a must-attend workshop!

Xavier Granada, A Contraluz Films, Spain
Regular participation (incl. accommodation and meals):
1st person € 1.290,00 | 2nd person from same company € 990,00

For residents (excl. accommodation, incl. meals):
1st person € 870,00 | 2nd person from same company € 670,00

A limited number of (mostly partial) scholarships was available. These were awarded in priority to professionals from the new EU member states.

Please contact Ann-Sophie Stampfer (as@epi.media | T: +49 (0)331 721 2882) for further information.
Please do not register online if you are planning to apply for a scholarship.

>> For Germans: Eine Förderung der Weiterbildung über die Bildungsprämie des Bundesministeriums für Bildung und Forschung ist möglich. Weitere Informationen unter: www.bildungspraemie.info
Achtung: Die Bildungsprämie ist nicht mit einem Stipendium des EPI kombinierbar!

Questions?
Please Contact: