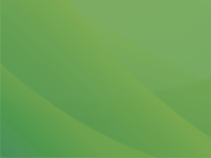 Essential Legal Framework
Leading Innovation and Change in Film and TV
Fall 2023
In recents years, digitalization, changing audience habits and innovation in technology have accelerated the pace of change in the audiovisual industry, further amplified by the COVID-19 pandemic. These developments have revealed how vital it is for professionals and companies to adapt to the marketplace quickly and to embrace arising business opportunities.

This workshop welcomes those who are looking to embrace these changes and capitalize on new opportunities. Participants are introduced to a range of entrepreneurial approaches, perspectives and frameworks to help them anticipate change, innovate their business models and build sustainable businesses against the backdrop of continued change.


Over the course of 3 days, we combine hands-on techniques and exercises with industry key notes and case studies to inspire and share best practice. Participants get a rare opportunity to reflect and make plans for their business away from day to day commitments, supported by coaches, industry experts and their film and TV industry peers. Excellent networking opportunities will allow to connect with European colleagues and to shape future partnerships. Discover unexpected new business opportunities along the way!

| | |
| --- | --- |
| Date | Fall 2023 |
| Format | On-site workshop |
| Language | English |
| Participation Fee | 590 EUR - Early Bird Fee | 690 EUR (incl. meals, excl. accommodation) |
| Certificate | Yes |
| Scholarships | Scholarships and discounts will be available (details below) |
Leading Innovation and Change in Film and TV
Put a question
690.00 €
590.00 €
(incl. VAT)
inkl. Mwst.
Not available
Achtung! Dieses Produkt ist eine Sonderanfertigung und vom Umtausch ausgeschlossen!
Achtung! Dieses Produkt ist nicht erhältlich!
Diese/s Konfiguration/Produkt ist nur auf Anfrage erhältlich!
Put a question
690.00 €
590.00 €
(incl. VAT)
inkl. Mwst.
Not available
Topics
The challenges and opportunities in the film and TV industry in disruptive and uncertain times

Creating and sustaining an entrepreneurial mindset

Assessing your business, its strengths and the challenges you face

Anticipating change and its impact on your company

Creating a vision for your company in the context of a changing market

Audience-focused innovation, agile approaches and methods

Approaches to and techniques of business model innovations

Leading yourself and others with an innovation mindset

Case studies of succesful innovations from the industry

A large methodical toolbox to deal with change and innovate efficiently

Benefits
Gain a deeper understanding of the new demands to leadership in times of change and uncertainty

Recognize the relevant factors for your company's success, incl. your UVP

Gain new perspectives to help build a sustainable and profitable business

Learn to create, structure and experiment with new ideas with the help of innovation tools

Experience a full Design Thinking process

Learn about approaches to assess and implement organizational changes

Gain access to top international experts from different disciplines

Get inspired and supported by a peer group of industry professionals

Expand your pan-European professional network

program schedule 2021 was
Business case studies 2021 were
beActive Entertainment
beActive Entertainment is an award-winning Film, TV and Digital studio with extensive experience in story and format development, international co-production, licensing, production and distribution of entertainment contents across multiple platforms. Producer and Managing Director of beActive Entertainment, Nuno Bernardo, will share exclusive insights into the workings of the innovative studio and how they approach production and distribution in the age of digitalization.
Mediahuis
Mediahuis is an international media company active in newspaper & magazine publishing, distribution, printing, TV, radio and online media. Ezra Eeman is the Change Director and as such responsible for coordinating newsroom transformation and digital acceleration across all the news brands from Mediahuis in Belgium, Netherlands, Luxembourg and Ireland. He will provide exclusive insight into his work at the company.

To facilitate access for people with mobility impairments, both the workshop venue that hosts the training, and the hotel, are equipped with lifts and ramps to facilitate wheelchair access.
We also make sure that the restaurants are accessible.
For any question or further support, please contact the team (see contact details below).
Lunches and dinners are included in the cost of participation. For convenience and a more ecological impact, the menu choice will be oriented towards vegetarian dishes.
Lunches will be served at the workshop venue by a local catering company.
Dinners are reserved in restaurants in the area surrounding the hotel and workshop venue, making sure that they are accessible.

scholarships and discounts
Erich Pommer Institut Scholarships
A limited amount of mostly partial scholarships is available for nationals of the following countries thanks to our Creative Europe MEDIA funding : Albania, Bosnia-Herzegovina, Bulgaria, Croatia, Cyprus, Czech Republic, Estonia, Georgia, Greece, Hungary, Iceland, Latvia, Lithuania, Luxembourg, Malta, Moldova, Montenegro, North Macedonia, Norway, Portugal, Romania, Serbia, Slovakia, Slovenia, Ukraine.
You can apply for a scholarship here until October 11. Please do not register above if applying for a scholarship.

+ show more
We encourage all applicants to seek financial support with their national/regional funding bodies.

Other Scholarships and Discounts
Company discounts: The second person from the same company is eligible for a discount of EUR 200 when booking at the same time and at the non-discounted rate. Please contact us to receive the discount code.
Please consider applying for funding in your home countries.
Please note: Discounts and scholarships are not combinable.
WHAT FORMER PARTICIPANTS SAY
In a time of constant changes and new challenges it is a wonderful opportunity to get the chance to reflect about innovation and open up your mind for new inspirations and possibilities. And a big thank you to the team for the great organisation and the warm welcome.

Christiane Siemen, Creative Europe Desk Hamburg, Germany

That's probably the best outcome you can get from a training course: advances in your skillset at the same time you meet great people that can become your project partners.

Bruno Castro, Somacult, Portugal
Two questions to the top innovation management experts Nele Fischer and Flavia Bleuel
Flavia Bleuel and Nele Fischer were two of the top experts of the first edition of Leading Innovation and Change in Film and TV in 2019. They presented methods and work modes of agile innovation management such as Design Thinking and Scrum. We wanted to know why film and television professionals should attend this workshop. Read the interview here

Three questions to Gill Thewlis, international expert for change management
Gill Thewlis is an international consultant and business consultant and was one of our key trainers for the workshop Leading Innovation and Change in Film and TV in 2019. She provided the participants with tools and methods to implement change most effectively and efficiently. We asked Gill a few questions about the importance of understanding change and innovation processes for our industry and how our workshop will benefit its participants.

Read her answers here.