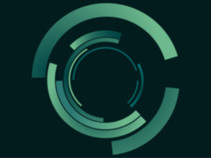 Executive Master's Degree Program

NEW: European Film Business and Law LL.M. | MBA
A Project by the Film University Babelsberg KONRAD WOLF and University of Potsdam
>>Introducing Brand-New Executive Program<<
The developments on the digital single market, the noticeable increase in skill shortage and the effects of a global pandemic are posing new challenges for the European audiovisual and entertainment industry at the crossroads of creative, legal, and business. The importance of digitalization as well as the inevitable focus on transformational leadership and resilience is more evident for tomorrow's film and TV companies today than ever before.
The executive master's degree program European Film Business and Law LL.M. | MBA equips professionals and executives in film and TV with the necessary skills and tools to master those challenges with competence, ensuring the sustainable development of their companies and an overall dynamic market growth in Europe. The program offers comprehensive insights into the European audiovisual and entertainment landscape from a business as well as a legal perspective. Next to top-class academic expertise, the program offers a significant amount of practice-relevant knowledge, interdisciplinary knowledge exchange, as well as access to top industry experts and their networks.
The inaugural edition of the program is launching in the winter semester 22/23, subject to approval by the Ministry of Science, Research and Culture of the State of Brandenburg (MWFK).
| | |
| --- | --- |
| Next Info Session | June 14, 2022 |
| Application Deadline | July 31, 2022; Application opens in May |
| Date | starting October 2022 |
| Location | mostly online with study weeks in Potsdam, Germany |
| Target Group | professionals and executives in film and TV from Europe and ROW-territories |
| Language | English |
| Degree | LL.M. | MBA degree |
| Finance Options | available, see below |
NEW: European Film Business and Law LL.M. | MBA
Achtung! Dieses Produkt ist eine Sonderanfertigung und vom Umtausch ausgeschlossen!
Achtung! Dieses Produkt ist nicht erhältlich!
Diese/s Konfiguration/Produkt ist nur auf Anfrage erhältlich!
Benefit from the program's unique assets and accelerate your career!
Benefit from high academic expertise and receive a joint master's degree from two prestigious universities
Be part of the first ever degree program combining film business and film law with a European perspective
Gain exclusive access to numerous top-industry experts as speakers as well as professionals and executives as fellow participants from all over the world. Benefit from the interdisciplinary knowledge exchange and various networking opportunities and expand your professional network.

Increase existing and develop new career opportunities through an executive academic degree, direct connection to top industry players as well as an expanded business network
Refine and deepen your professional expertise and industry knowledge, update existing and gain new skills and elevate your methodological competencies

Gain a deep understanding and sharpen the necessary skills to ensure successful business development of audiovisual companies of tomorrow
target group and eligibility
The program is designed for business and legal professionals as well as executives from European and international audiovisual companies active across the value chain, i.e. in production, sales or marketing companies, distributors, broadcasters, platforms, festivals, film institutes and law firms, among others. The program also welcomes professionals seeking to enter the industry, creative audiovisual professionals who want to deepen their economic and legal knowledge, graduates of related study programs, incl. film schools as well as young professionals. Depending on the targeted degree, applicants need to meet different eligiblity requirements:
LL.M.
A completed higher education degree in Law, Economics or Business Administration with at least 180 credit points, incl. academic achievements in Law of at least 30 credit points or relevant professional experience of at least one year (specificities apply)

Proof of at least one year of professional activity
Proof of English language skills | at least C1 (CEFR)
MBA
A completed higher education degree with at least 180 credit points
Proof of at least one year of professional activity
Proof of English language skills | at least C1 (CEFR)

Classes are held in blocks and partly on weekends, making it possible to study while working. Most modules will be deliviered online, facilitating easier access to the program to all international professionals. Study weeks in Potsdam will offer opportunities for in-person exchange and intensive networking. The individual module allocation, the various study options to choose from as well as the possibility of crediting achievements already made also allow the greatest possible flexibility to reconcile work, studies and family. The program offers a variety of choices to design your individual study experience to best suit your needs:

module overview - 1. and 2. semester (all students)
module overview - 2. semester (mba students)
module overview - 2. semester (ll.m. students)
module overview - 3. semester (all students)
module overview - 4. semester (all students)
Single degree
Benefit from the introductory fee in the inaugural edition of the program:
21.000 EUR 18.000 EUR (immediate payment) | 23.000 EUR 20.000 EUR (payment plan)
Immediate payment: due upon enrollment
Payment plan: five installments à 4.000 EUR, due upon enrollment and at the beginning of each semester

Fees are excl. semester fees; payable to the university of enrollment (approx. 140 - 280 EUR per semester)

Double degree
50 % waiver on the second degree if applying for both degrees within your initial application
40 % waiver on the second degree if applying after commencement of studies
Application and Selection
Application for the inaugural edition of the program in fall 2022 opens in May. Detailed information about the application process and credit transfer:

+ show more
Application and selection process

Your application documents (application for admission, if applicable application for recognition of achievements, supporting documents) are received online in due time and form.
After the application deadline, the admission and, if applicable, the selection process begins.
Successful applicants will receive a letter of admission, rejected applicants a letter of rejection.
Successful applicants enroll on time and decide to study full- or part-time.
The program starts in October.
Crediting of achievements

Your professional experience is helpful in the application process, in case seats have to be awarded through a selection procedure. The more work experience you can demonstrate, the higher your chances of enrollment.

It is possible to receive additional credit instead of completing the project module. You can apply for the necessary credit by providing proof of at least three years of relevant work experience. It is best to do so directly with your application.


Deadlines and dates

Application deadline for the winter semester 2022/23 is July 31, 2022.
Start of the study program is in October 2022.
The Film University Babelsberg KONRAD WOLF is one of Germany's biggest and most modern leading film schools. As the first film school in the country, it attained the status of university in 2014. With its unique craft-oriented and interdisciplinary approach to teaching and research, numerous successful film productions each year and innovative research projects, the Film University actively contributes to the development of media, science, and society.

Where knowledge grows. Young, modern, future-oriented: Only 25 years old, the University of Potsdam has earned an outstanding place in the higher education and science landscape of Berlin-Brandenburg. It scores with a special variety of study opportunities and a distinctive interdisciplinary research profile.

organizational support by
The Erich Pommer Institut is one of the leading providers of further training in the German and European media industry and a recognized industry think tank. The institute was founded in 1998 as an independent non-profit limited liability company in Potsdam-Babelsberg and is an affiliated institute of the Film University Babelsberg KONRAD WOLF and the University of Potsdam.