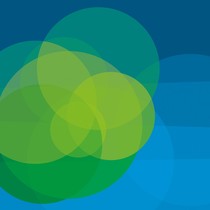 Essential Legal Framework
Digital Distribution - Maximizing Reach and Revenues
December 5-9, 2018 (incl. travel days)
Digital distribution has a huge impact on the entertainment industry. To succeed and benefit from the opportunities, it is crucial to understand the business models and know the legal implications.
This workshop provides the latest market intelligence and hands-on tips and tools to monetize content and reach wider audiences.

Date
December 5-9, 2018 (incl. travel days)
Location
Berlin
Language
English
Certificate
Yes
Participant fee
Excl. hotel: 890 EUR
Incl. hotel: 1.286 EUR
Offer Components
Workshop(including materials & meals)
Hotel Accommodation
Digital Distribution - Maximizing Reach and Revenues
Achtung! Dieses Produkt ist eine Sonderanfertigung und vom Umtausch ausgeschlossen!
Achtung! Dieses Produkt ist nicht erhältlich!
Diese/s Konfiguration/Produkt ist nur auf Anfrage erhältlich!
New Business Opportunities in Today's Marketplace

Monetizing your Back Catalogue

The Digital Distribution Agreement – Key Deal Points

Direct Sales – Practical Guide and Case Studies

Successful Direct Distribution and Marketing Campaigns

Cutting-edge Case Studies

The training includes excellent networking opportunities - during the seminar as well as at our social evening programme.
Benefit from an active group of participants and industry experts from different disciplines

Establish valuable and long-lasting business contacts with media professionals from all over Europe

Share your ideas and get professional feedback in unique Expert Speed Dating session

Gain the latest expertise from internationally acclaimed trainers

Previous Experts included
EPI Talk // Storytelling for the converged media by Peter de Maegd
EPI Talk // Digital Distribution by Frederik Stege
EPI Talk // Shifting Windows of Opportunities by Wendy Bernfeld
What former participants say
Thank you for an excellent workshop that provided up-to-date information and deep insight into Digital Distribution on a high professional level. The spirit was equally wonderful and networking among experts and fellow participants easy and fruitful. I will definitely recommend EPI workshops in my film network.

Tina Leeb, fastforward, Germany

Digital Distribution was a well-structured 3-day seminar with excellent tutors, all organized in a cool, calm, tone in Berlin. It was truly inspiring and gave a lot of thoughts and ideas that will be brought to life soon. I'd do it again if possible!

Pelle Folmer, 1606 ApS., Denmark

Thank you for illuminating 3 days! The scope and timeliness of information and the expertise (and enthusiasm) of the trainers at the seminar provided valuable insights, and inspired my thinking about what is possible in the development of my projects.

Beth Sanders, CROWFOOT FILMS, UK

The workshop provides filmmakers with a great insight into new opportunities and up-to-date knowledge from crowdfunding to digital distribution and marketing.

Thorben Bockelmann, BROADVIEW TV, Germany
Regular participation (incl. accommodation and meals):
1st person € 1.286,00 | 2nd person from same company € 986,00

For residents (excl. accommodation, incl. meals):
1st person € 890,00 | 2nd person from same company € 690,00
For Swiss Partcipants
Regular participation for Swiss participants (including accommodation and meals):
1st person: EUR 1.000 | 2nd person from same company: EUR 750
For resident Swiss participants (excl. accommodation, incl. meals):
1st person: EUR 600 | 2nd person from same company: EUR 450
Swiss participants are kindly asked to contact Nora Weber (+49 (0) 331.721 28 82 | nw@epi.media) before they apply in order to get their personal registration code for the reduced participation fee.
Are you interested in a scholarship? Mostly partial scholarships available for nationals of these countries: Bulgaria, Croatia, Cyprus, Czech Republic, Estonia, Greece, Hungary, Latvia, Lithuania, Luxembourg, Malta, Portugal, Romania, Slovakia, Slovenia, Iceland, Norway, Albania, Bosnia and Herzegovina, Macedonia, Montenegro, Serbia, Georgia, Moldova, Ukraine.  

Please fill out this application form. Keep in mind not to register online if you are planning to apply for a scholarship.  
Are you not from one of these countries? Please contact Nora Weber (nw@epi.media | T: +49 (0) 331 721 28 82) for further information on scholarships.

>> For Germans: Eine Förderung der Weiterbildung über die Bildungsprämie des Bundesministeriums für Bildung und Forschung ist möglich. Weitere Informationen unter: www.bildungspraemie.info
Achtung: Die Bildungsprämie ist nicht mit einem Stipendium des EPI kombinierbar!