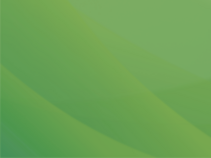 Essential Legal Framework
European Co-Production - Legal and Financial Aspects
Fall-Winter 2023
In the age of limited resources and an abundance of content, co-productions are becoming increasingly crucial for the success of European films and series. Juggling a broad variety of complex issues on a daily basis before the pandemic, co-productions today face a whole new set of challenges. How will last year's productions stops, closed theatres and changed distribution chains affect co-productions long-term? What are the learnings from the past year and how can co-producers implement these in their work going forward? How can companies along the value chain ensure the sustainable development of their businesses in volatile times?
​​​​​​​EUROPEAN CO-PRODUCTION tackles these complex issues head-on. The workshop offers exclusive insights into the making of several recent European co-productions (feature films and drama series) as well as a comprehensive overview of the legal and financial elements of co-productions. Inside reports, hands-on tips and interactive learning will support participating professionals in handling the changing complexities of European co-productions successfully.

The workshop is open to professionals along the value chain working in the co-production of feature films and drama series. Participants will benefit from the experience of acclaimed European producers and leading experts in financing, production, sales and distribution. Various networking and group collaboration opportunities allow to connect with European colleagues and pave the way for new business opportunities.
| | |
| --- | --- |
| Accommodation | You can optionally purchase the accommodation when buying this workshop. |
| Location | Berlin, Germany |
| Date | Fall-Winter 2023 |
| Format | On-site workshop |
| Target Group | Film and TV professionals interested in co-production |
| Language | English |
| Participation Fee | 590 EUR - Early Bird Fee (incl. meals, excl. accommodation) |
| Certificate | Yes |
| Scholarships | Scholarships and discounts are available (details below) |
Offer Components
European Co-Production - Legal and Financial Aspects
Workshop participation

690.00 €
590.00 €
(incl. 0% VAT)
European Co-Production - Legal and Financial Aspects
Put a question
690.00 €
590.00 €
(incl. VAT)
inkl. Mwst.
Not available
Achtung! Dieses Produkt ist eine Sonderanfertigung und vom Umtausch ausgeschlossen!
Achtung! Dieses Produkt ist nicht erhältlich!
Diese/s Konfiguration/Produkt ist nur auf Anfrage erhältlich!
Put a question
690.00 €
590.00 €
(incl. VAT)
inkl. Mwst.
Not available
What european co-Production offers
Topics
Updated industry overview, including the latest developments
Financial landscape in Europe and beyond
Funding strategies: public & private financing sources, banks and bonds
Revenue sharing & waterfall scenarios
Legal framework: bilateral treaties and European Convention on Cinematographic Co-Production
Step-by-step analysis of a typical co-production agreement
Case studies of recent European co-productions
Hands-on tools & group exercise in devising a financing strategy
The current world of sales & distribution
New industry players and business models

Benefits
In-depth understanding of the financial and legal framework of European co-production today
Expert tips and practical tools on how to protect your interests
Exclusive insights into cutting-edge case studies
Access to acclaimed producers and leading industry experts
Interactive sessions with space for questions and exchange
Opportunity to test and apply the acquired knowledge
Excellent opportunities for networking and group collaboration
An active and interdisciplinary group of participants and industry experts
Opportunity to establish valuable and long-lasting business relationships with audiovisual professionals from all over Europe
program schedule March 2023
Case studies march 2023 were
IMPRESSIONS OF THE WORKSHOP - MARCH 2023
You cannot climb a mountain without orientation.
A short interview from 2020 with industry veteran Bernie Stampfer

In the summer of 2020, we spoke with Bernie Stampfer about orientation in these unsettled times, the changing role of cinema and future perspectives within the world of co-production. Bernie has 30+ years of industry experience, is a member of the European and German Film Academies and is once again the Head of Studies of European Co-Production.

Read the interview here.
scholarships and discounts
Erich Pommer Institut Scholarships
A limited number of mostly partial scholarships is available for nationals of the following countries thanks to our Creative Europe - MEDIA funding: Bulgaria, Croatia, Cyprus, Czech Republic, Estonia, Greece, Hungary, Latvia, Lithuania, Luxembourg, Malta, Poland, Portugal, Romania, Slovakia and Slovenia.

Participants from countries that are not part of European Union's MEDIA initiative may still be viable for a scholarship depending on their participation in the MEDIA strand. These countries include: Albania, Bosnia and Herzegovina, Georgia, Iceland, Lichtenstein, Montenegro, North Macedonia, Republic of Serbia and Ukraine.
Please apply for a scholarship via this link until January 23 (end of day). Do not register for the workshop when applying for a scholarship.

We encourage all applicants to seek financial support with their national/regional funding bodies.
Other Scholarships and Discounts
Company discounts: The second person from the same company is eligible for a discount of EUR 200 when booking at the same time and at the non-discounted rate. Please contact us to receive the discount code.
Please consider applying for funding in your home countries.
Please note: Discounts and scholarships are not combinable.
What former participants say
The experts were selected carefully and gave us detailed up-to-date insights into this very complex subject, both in terms of feature film and series - including the current challenges facing the film industry in the light of the streaming revolution and the actual Covid-19 crisis. I will benefit from this great workshop in my future work.

Dana Höfinger, Global Screen (A Brand of Telepool), Germany

The European Co-production workshop provides a perfect platform to refresh and update your know-how on financing, legal and practical aspects of the European co-production business. But most of all it caters for a perfect environment to meet existing and, most probably, future partners on exciting and inspiring projects.

Robin Kerremans, Caviar, Belgium

The course is a perfect balance between theoretical knowledge and practical skills. Experts and also participants are extremely open to share their experience and you will leave the course not only more skilled and confident on business matters but also with a bunch of filmmakers from different countries with whom you will be willing to develop and produce new film projects in the future. For me it is a true win-win story.

Kristele Pudane, Domo Group SIA, Latvia