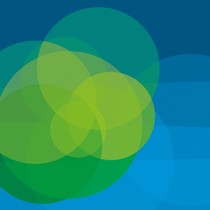 Essential Legal Framework
Clearing Rights for Film and TV
April 18 - 22, 2018 (incl. travel days)
Rights clearance is becoming increasingly important, both nationally and internationally.

Scripts based on real stories, a Warhol poster in the background of a scene, and a protagonist humming a Robbie Williams song – not all rights contained in a script or a film are that obvious. Only a detailed analysis can avoid cost-intensive pitfalls.
Workshop results included:

practical knowledge to identify and clear rights fast & effectively
teaching combined theoretical and practical work on the case

including best practices and strategies
| | |
| --- | --- |
| Date | April 18 - 22, 2018 (incl. travel days) |
| Location | Mallorca, Spain (for hotel information see below) |
| Language | English |
| Certificate | Yes |
| Participant fee | 870 EUR incl. meals. No possibility anymore to book with accommodation |
Clearing Rights for Film and TV
Achtung! Dieses Produkt ist eine Sonderanfertigung und vom Umtausch ausgeschlossen!
Achtung! Dieses Produkt ist nicht erhältlich!
Diese/s Konfiguration/Produkt ist nur auf Anfrage erhältlich!
Previous Case Studies INCLUDE
Rights clearance strategies

Copyright and its exemptions (Fair Use, parody etc.)

Turning real life into film: Clearing personality rights

Everybody's nightmare? Clearing music rights

Clearing trademarks, artwork and landmarks

Who is paying? How E&O insurance works

Global perspective: Cases in different national jurisdictions

Learning from the US: Rights' clearance management at US Majors

Clearing rights for documentaries and factual entertainment

The training included excellent networking opportunities - during the seminar as well as at our social evening programme.

Participants:

Benefited from an active group of participants and industry experts from different disciplines

Established valuable and long-lasting business contacts with media professionals from all over Europe

Shared their ideas and got professional feedback in unique Expert Speed Dating session

Gained the latest expertise from internationally acclaimed trainers

What THIS YEARS participants sAID
A most interesting seminar in which the so often overlooked aspect of rights clearing is discussed in great detail. Our films from now on will have a much stronger legal backing!

Frank Groot, KINO Rotterdam, The Netherlands

Truth and pain. A very entertaining learning experience. 5 out of 5 stars!

HC Vogel, Plan B Film, Switzerland
Regular participation (incl. accommodation and meals):
1st person € 1.290,00 | 2nd person from same company € 990,00
For residents (excl. accommodation, incl. meals):
1st person € 870,00 | 2nd person from same company € 670,00
A limited number of (mostly partial) scholarships was available. These were awarded in priority to nationals of these countries: Bulgaria, Croatia, Cyprus, Czech Republic, Estonia, Greece, Hungary, Latvia, Lithuania, Luxembourg, Malta, Portugal, Romania, Slovakia, Slovenia, Iceland, Norway, Albania, Bosnia and Herzegovina, Macedonia, Montenegro, Serbia, Georgia, Moldova, Ukraine.

Are you not from one of these countries?
Please contact Ann-Sophie Stampfer (as@epi.media | T: +49 (0) 331 721 28 82) for further information on scholarships.
Please do not register online if you are planning to apply for a scholarship.