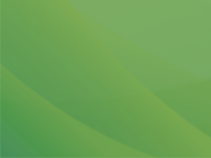 Essential Legal Framework

AI: Ethics and Legal Aspects
October 17, 2023, online
Artificial Intelligence is changing the technological landscape rapidly. This also affects the audiovisual industry and offers many possibilities but also presents legal and ethical challenges that need careful consideration: collecting and analyzing reliable data, handling this data responsibly, risks of legal infringements of copyright or personal rights and model bias.

This compact online seminar offers industry professionals an overview on the current state of AI, with a focus on the audiovisual industry, and breaks down the most important legal and ethical aspects audiovisual professionals need to consider before implementing it in their work. Participants will also be introduced to useful AI applications for the audiovisual industry.

* This online seminar is made possible thanks to the continuous funding by the Creative Europe - MEDIA program.
| | |
| --- | --- |
| Location | Online via Zoom |
| Date | October 17, 2023 |
| Time | 14:00 - 18:00 (CEST) |
| Language | English |
| Scholarships | Scholarships available (see below) |
AI: Ethics and Legal Aspects
Achtung! Dieses Produkt ist eine Sonderanfertigung und vom Umtausch ausgeschlossen!
Achtung! Dieses Produkt ist nicht erhältlich!
Diese/s Konfiguration/Produkt ist nur auf Anfrage erhältlich!
Further experts will be Announced Shortly

Program schedule in 2022 was
Presented AI ApplicationS In 2022 were
Largo
Largo provides data-assisted intelligence to the audio-visual industry with the proprietary technologies that show the recipes to success. Largo's powerful AI engine Largo.ai has a cognitive pattern understanding system from video, audio, and text. The system converts these cognitive patterns to meaningful insights for the movie producers, writers and distributors. Sami Arpa, CEO and Co-founder, will be joining the seminar to present the application and its benefits for the audiovsual industry.

+ show more
Limecraft
Limecraft Flow is a cloud-based video collaboration platform for professional video and film production. Offering turn-key solutions for scripted and unscripted entertainment, archiving, subtitling and localisation. Using Artificial Intelligence to improve people's jobs, not to make them redundant. Producers use Limecraft Flow to increase productivity and cut the turn around time. Post-production facilities and broadcasters use Limecraft Flow to create a private cloud experience that seamlessly integrates their existing storage and media asset management services.

+ show more
Visualyst
Visualyst is a technology provider that helps the film and TV industry normalize video content through comprehensive editorial compliance review automation and collaboration tools. The AI-assisted solution helps compliance review teams automatically discover potential regulatory breaches in audiovisual material, based on user-defined policies, and helps them process scenes and frames efficiently in order to shave weeks from this often tedious task. Reviewing and reporting online with Visulayst ONE is a breeze, as opposed to the often tedious pen and paper process that exists today.

+ show more
Erich Pommer Institut Scholarships
A number of mostly partial scholarships is available for nationals of the following countries thanks to our Creative Europe - MEDIA funding: Bulgaria, Croatia, Cyprus, Czech Republic, Estonia, Greece, Hungary, Latvia, Lithuania, Luxembourg, Malta, Poland, Portugal, Romania, Slovakia and Slovenia.

Participants from countries that are not part of European Union's MEDIA initiative may still be viable for a scholarship depending on their participation in the MEDIA strand. These countries include: Albania, Bosnia and Herzegovina, Georgia, Iceland, Lichtenstein, Montenegro, North Macedonia, Republic of Serbia and Ukraine.
Please register here to apply for a scholarship until October 9. Please do not book the online seminar when applying for a scholarship.
If you are experiencing financial hardship, please get in touch to discuss potential options with us.
We encourage all applicants to seek financial support with their national/regional funding bodies.