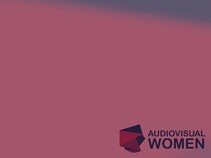 AUDIOVISUAL WOMEN | October 2023 - March 2024
AUDIOVISUAL WOMEN
applications are closed | currently in the process of selection
AUDIOVISUAL WOMEN is a new leadership program for female professionals in mid- to senior-level management positions. It sets out to enhance the women's skillset to enable and empower them to master current industry challenges, develop innovative business models, and embrace the opportunities of digitization. Through a variety of elements, the women will increase their competitiveness, build professional networks, and gain more business opportunities, thus ensuring the sustainable and successful development of their businesses.
AUDIOVISUAL WOMEN addresses female managers working across the value chain in the European audiovisual industry, offering a highly interdisciplinary and unique approach to training and professional development. Besides the female professionals, the program also includes the hiring managers of their companies.
The program elements for the female professionals focus on topics such as (digital) leadership and entrepreneurship, innovation and change management in a VUCA world as well as communication and self-marketing. The combination of tailor-made live on-site and online training, 1:1 business coaching, exclusive networking opportunities, and a self-study phase with access to innovative online courses allows for a holistic and interactive experience. It equips women with the necessary skills to thrive in an ever-changing industry.
The hiring managers will be included in the program through a two-day training addressing gender equality and diversity management. The training provides them with tools to implement more diverse and gender-equal hiring practices to create change on a more significant level.
| | |
| --- | --- |
| Application Deadline | September 04, 2023 |
| Location | Online as well as on-site at various locations in Europe |
| Date | October 2023 - March 2024 |
| Format | Live online and on-site training, 1:1 business coaching, on-demand online courses, networking |
| Target Group | Female managers working across the audiovisual value chain as well as hiring managers of their companies |
| Language | English |
| Participation Fee | 500 - 2.200 € |
| Scholarships | Scholarships and discounts available. For more information, see below. |
Put a question
Application period is over
Amount:
Application period is over
Add to wishlist
Achtung! Dieses Produkt ist eine Sonderanfertigung und vom Umtausch ausgeschlossen!
Achtung! Dieses Produkt ist nicht erhältlich!
Diese/s Konfiguration/Produkt ist nur auf Anfrage erhältlich!
Put a question
Application period is over
Amount:
Application period is over
Add to wishlist
Frequently Asked Questions
In order to help guide you through your application, we have collected the most frequently asked questions.

+ show more
1. I don't have a designated hiring manager in my company for module 5. What are my options?
Module 5 is created for HR Manager or the person overseeing the hiring process respectively. If you as a participant in the program are also filling this position or responsibility in your company, then of course you are invited to participate in this module as well. If this is not the case, you can also nominate a person in this role who you know would benefit from it for their respective field or company, even though they are not working in your company.

2. How much experience is required for me to participate in the program?

The program is created for women in the audiovisual industry at a mid-management level or in a leading position. This requires at least three to five years of experience in the industry which also is strongly advised. It is also necessary to have experience leading a team, even a small one, as the program has a very strong focus on leadership.

3. Can you mention a few job examples that are eligible to apply?

Audiovisual Women's target group are female managers working across the value chain in the European audiovisual industry. A few examples are sales managers, producers, commissioning editors, entertainment lawyers, cinema managers, funding executives or festival managers.

4. What is included in the participation fee?

The fee covers all workshops and coaching sessions during the entire program, all materials needed during the workshops, access to selected EPI online courses, as well as accommodation and catering during the on-site workshops.

5. What is not included in the participation fee?

Travel costs to the workshops are not included.

6. When will I find out if I have been selected for Audiovisual Women?

We are aiming to let you know if you have been selected within 3-4 weeks after the application deadline. Please note that we are expecting a large number of applications, so it might take a while to properly assess them.

7. How many people will be selected for the programme?

We aim for a small group of 15 participants (not including the hiring managers) to create an intimate atmosphere with the possibility to interact as much as possible.

8. I am freelance but regularly work with teams that I have to lead. Am I eligible?

Yes, in that case you are eligible. It is important that part of your daily work includes leading teams, but this can be either emplyed at a company or as a freelancer.

How will you benefit from AUDIOVISUAL WOMEN?
Develop your entrepreneurial and leadership skills
Understand and master digital trends
Enhance your communication and conflict resolution abilities
Participate in online and on-site workshops led by experienced business coaches and industry experts
Take advantage of interdisciplinary networking opportunities within the group of fellow selected professionals
Boost your business opportunities
Address individual professional challenges in 1:1 business coaching sessions
Learn at your own pace through access to a selection of EPI's innovative online courses
For the participating hiring managers or decision makers: acquire the skills to implement more diverse hiring practices and support your company to become more competitive and relevant
PROGRAM ELEMENTS For FEMALE MANAGERs
PROGRAM ELEMENTS FOR HIRING MANAGERS
Module 5: Modern Gender Equality Management

April 08-09 2024
Workshop for hiring managers in the businesses of the participating women to adress the issue of gender and diversity at the HR level
What is the point of gender equality management?
Implementing gender equality management in organizations
+ show more
Live online workshop, 2 days

APPLICATION PROCEDURE, PARTICIPATION FEES AND SCHOLARSHIPS
Formal application requirements:
Female professionals in mid- to senior-level management positions in the audiovisual industry
Companies from across the value chain in the European audiovisual industry (film / TV / games / digital, etc.)
At least 3 years experience in the audiovidual industry
Please note applications cannot be saved mid-process or changed after submission
Further information on the application and the selection process:

Application evaluation criteria:
The level of industry experience
The motivation and reasons to be selected
Selection process:
Applications will be reviewed by a designated committee which may include the program's partners
All applicants will be informed about the status of their application in due time
If selected, information may be taken from the application form for publishing in print materials or in press releases (where stated and subject to the selected producer's revisions).
Application information to be submitted:
Personal and Contact Information
Professional or Employment Information (incl. a professional biography, max. 1200 characters ~200 words)
Company Information
Information about the Nominated Hiring Manager (incl. a professional biography, max. 1200 characters ~200 words)
Your Motivation to Apply (Letter of motivation // Questions to address: Why is this program important for you and your career at this moment in time? Why should we select you? What are your professional goals for the next ten years? max. 1000 characters)
Financing | Scholarships (incl. a letter of motivation, max. 1000 characters)
The regular participation fee is 2.200,00 EUR. Various discounts and scholarships are available (see below).
We offer financing consultancy and financing plans to help producers enable their participation. Please contact us for further information. We encourage all applicants to seek financial support with their national/regional funding bodies.
Discounts and scholarships
FOCAL scholarship
Thanks to the support of FOCAL, there is a possibility of partial scholarship of 500€ for one selected team based in Switzerland.
MEDIA scholarships
A limited number of mostly partial scholarships will be available for nationals of the following countries thanks to our Creative Europe - MEDIA funding: Bulgaria, Croatia, Cyprus, Czech Republic, Estonia, Greece, Hungary, Latvia, Lithuania, Luxembourg, Malta, Poland, Portugal, Romania, Slovakia and Slovenia.
Participants from countries that are not part of European Union's MEDIA initiative may still be viable for a scholarship depending on their participation in the MEDIA strand. These countries include: Albania, Bosnia and Herzegovina, Georgia, Iceland, Lichtenstein, Montenegro, North Macedonia, Republic of Serbia and Ukraine.
EPI Scholarship
The Erich Pommer Institut encourages cultural and social diversity in their training activities and welcomes everyone to take part in our programs - regardless of their ethnic and social background, disability, or age. The EPI Scholarship sets out to ensure that our participants come from varied backgrounds and creates opportunities for those from marginalized groups and those who may otherwise not be able to participate.
EWA Network and WIFTI Discounts

Thanks to our partners EWA Network - European Women's Audiovisual Network and WIFTI (Women in Film & Television International), we are offering discounts of 100€ for one selected member of each organization.
EAVE Alumna Discount
Thanks to our partner EAVE, we are offering a 100€ discount for one selected alumna.
Please indicate in the application form if you want to apply for a scholarship.
Please note scholarships and discounts are non-combinable.
WHAT FORMER PARTICIPANTS SAY
Audiovisual Women is an extraordinary program that not only provides you new insights and skills into the audiovisual industry but also provides you with an extensive network of professionals from all over Europe. The group of women I met through this training (both the participants, trainers and organizers from the Erich Pommer Institut) has become a close knit group of reliable colleagues and, moreover, friends. Audiovisual Women was an invaluable and special experience.

Sacha Gertsik | Producer | De Ontmoeting | GROM | The Netherlands

Audiovisual Women has been a true game-changer for me, both on a personal and a business level. I got the knowledge and courage to know myself better, as a producer, colleague, and leader and all that within the wonderful company of strong and interesting women who are now my wonderful friends.

Katarina Prpić | Producer | Antitalent | Croatia
IMPRESSIONS FROM THE FIRST EDITION OF AUDIOVISUAL WOMEN